Long Term Missions
Contact Information
Global Outreach Director | Michael Oakes (click to email)
"Then he said to his disciples, "The harvest is plentiful but the workers are few. Ask the Lord of the harvest, therefore, to send out workers into his harvest field." ~Matthew 9:37-38
Oak Hills partners with a number of missionaries throughout the world including:
NORTHEAST BRAZIL
Natal, Brazil-Bryan and Jannet Carruth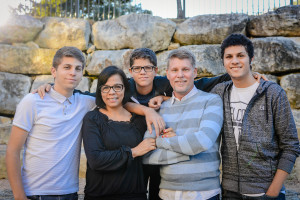 Bryan & Jannet, long term missionaries of Oak Hills, are now pastoring our first international campus, OHC Natal, Brazil.  Unified with the OHC mission, they envision a growing community of believers living out the call to be Jesus in neighborhoods in this urban city of over 1 million people through working integrally with the municipal high school. They continue to be Christ beyond their city through Springboard Ministries, an international missions training organization. . http://oakhillschurch.com/natalbrazil 
Recife, Brazil-Dennis & Germana Downing
The Downing's have served as Oak Hills missionaries in Brazil since 1990, currently
ministering to the homeless and chemically dependent through the open air "Church in the Park," in Recife. Their vision is to see Spirit-inspired servants leading the lost men, women, and children from the streets and slums of Recife to hope through Jesus and a home with our Father. Regional leaders are being developed through partnership with the International Leadership Institute. Dennis is also a contributing author and manager of two Portuguese language websites offering daily devotionals and in-depth Christian leadership training: www.hermeneutica.com and www.iluminalma.com.
São Lourenço, Brazil-Bio and Dayse Nascimento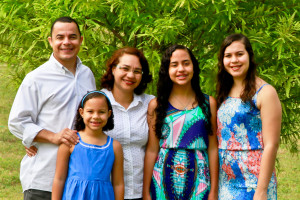 In São Lourenço, native Brazilians, Bio & Dayse Nascimento, minister at a local church, focusing on maturing new Christians and developing new church servant-leaders. Their vision is to have a healthy, independent, growing church to disciple young leaders and to help the church youth improve their educational opportunities through Project Hope.
---
AFRICA
Burkina Faso, West Africa-Geoffrey & Suzanne Richter
Since 2008 the Richter family has lead a diverse ministry in Burkina Faso that develops Dagara church leaders, spreads the gospel, and mobilizes local churches to meet many needs with Christ-like compassion. The Richters work with local churches to integrate sharing the Gospel with serving practical needs for education, food safety, clean water, literacy and health care. Through the infants-at-risk program, local believers are  empowered to care for orphan infants that would otherwise perish.
Burundi -Darrell & Becky Baskin
The Baskins have been called to join an existing Serge mission team serving the people of Burundi, Africa, one of the hungriest and poorest nations in the world. Starting in June 2016, Darrell will serve at Kibuye Hope Hospital as an ophthalmologist to a very under-served population. In addition to medical services the team will focus on training and disciplining local medical students and sharing the Gospel with patients. At present, the family is completing language training in France.
North Africa -Steve & Melinda Visosky
The Visoskies are a North Central couple who have been married 36 years and have raised 3 children. They heard God's call to the missions field while attending a short-term mission trip to North Africa. Through PBT, they will serve in a new role as Africa Support Services, going where they are most needed to support existing PBT teams across Africa. God has given them the perfect skill sets for this task. Steve is an electrician and Melinda is a nurse, allowing them to fill many gaps that will allow translators and church planters to work more efficiently in their mission. The Visoskies will complete their training in Dallas and move to Africa by early 2016.
Tanzania -David & Mary Helen Bush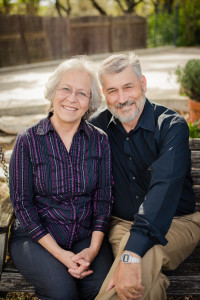 In January 2015 David and Mary Helen Bush began their work through Pioneer Bible Translators as Scripture Impact Specialists, serving the Mwera, a Bible-less people group in South East Tanzania. Through building relationships and using their skills as educators, they are able to serve the local community and build bridges to share the Gospel. Their vision is to see villages being transformed as people read the word of God in their heart language, so East African churches may be mobilized to further share the Gospel with the unreached.
Uganda-Marsha Martin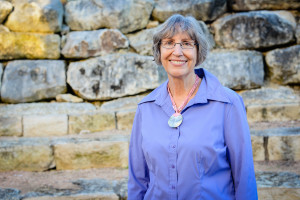 Marsha worked in the area of literacy and scripture impact in West Africa from 2004 to 2009, and is now working in Uganda. Using the literacy strategy established by Pioneer Bible Translators, she is teaching indigenous individuals to become literacy teachers. She was recently trained and appointed as a crisis intervention/support minister to the many missionaries serving in the region.
---
CENTRAL AMERICA AND THE CARIBBEAN
Cap Haitien, Haiti-Moise and Altagrace Toussaint
Moise and Altagrace Toussaint  are an indigenous missionary family who serve their church and community in Cap Haitien, Haiti.  They have been serving some of the neediest of their people for years through a feeding center, school, orphanage, elder home and church-planting. This relationship was built over many years through short-term mission teams traveling and working alongside the Toussaints and others.
Monclova, Mexico-Jose Luis and Valentina Estrada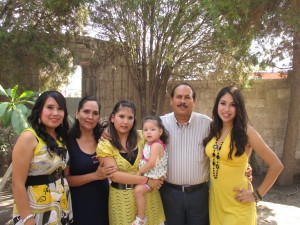 Oak Hills Church has partnered for over 7 years with the Estrada family and their church in Monclova, Mexico to reach into the local community with a message of grace. Their community church evangelizes and disciples people in nearby neighborhoods. They invest in the family through summer camps, retreats, and marriage seminars. Partnerships with the Children's Hunger Fund and Manos de Cristo open doors for more families to experience God's love. Their vision is for every believer to be transformed into a leader for Christ.
San Salvador, El Salvador-Rafael and Raquel Rosales
The Rosales family returned to their home country of El Salvador in 1996 to plant churches.  Among those planted is the congregation in Santa Tecla, now pastored by Rafael. The Lord also led them to establish a children's foundation in the village of El Sunza. Fundación Sueños-Dreams Foundation helps provide for the spiritual, physical and educational needs of over 100 of the village's most impoverished children, through sponsorships largely provided by Oak Hills  church members. Rafael's wife Sonia went to be with the Lord in October, 2010, leaving a tremendous legacy through her work in children's ministry in Santa Tecla, El Sunza and Taminique. Today, Rafael and his new wife Raquel continue serving these ministries and doing God's work in the church of Las Colinas and the village of El Sunza.
ASIA
Bantayan, Philippines -Robert & Jay Latreille
Robert, Jay and Luke, affectionately known as the living stones (1 Peter 2:4-5) are
"globalizers." In 2016 they will go the Philippines to mobilize the Filipino Church to share the GoodNews to the unreached peoples in Southeast Asia. Their ministry is an extension of the
Bantayan ForChrist Mission, an Oak Hills Partner started by Jay's parents that plants
Christ-centered churches in the Philippines. Their God-sized mission in the Philippines is to start a National Perspectives Study Program, a movement that transforms lives and mobilizes the body of Christ into global action. Their vision is to see followers of Christ in the Philippines empowered and equipped to share the Good News to unreached peoples of SE Asia.
Siberia, Russia -Matthew & Shaylea McMillan
The McMillans are a Crownridge family who is joining  Pioneer Bible Translators (PBT) to reach bible-less peoples of the world with the Gospel. The McMillans will be witnesses for Christ among the nomadic "Nenets" people through evangelism, scripture translation, discipleship, church planting, arts, and music. They are currently in extensive training in Dallas and completing their partnership development – raising financial and prayer partners. In Siberia,  Matthew will serve in a translator role, while Shaylea will provide support services and utilize her artistic skills to share the Gospel.  To keep up with the McMillans, email Matt to be added to their mailing list: matt.mcmillan@pbti.org
---
GLOBAL – BIBLE TRANSLATION
Pioneer Bible Translators in Dallas, TX
Greg & Rebecca Pruett
The Pruetts lived for twelve and a half years among the Yalunka people in West Africa, where they completed translation of the Old and New Testaments. In 2006, Greg and Rebecca moved their family to Dallas where Greg now serves as President of Pioneer Bible Translators. Greg and Rebecca are leading PBT to greatly expand strategic efforts to bring the gospel to the Bibleless peoples of the world.
Archie and Mandy Chankin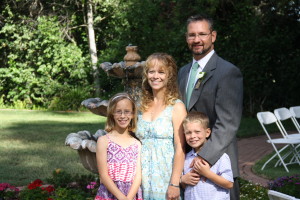 In 2008, the Chankin family returned from five years in Burkina Faso and joined Pioneer Bible Translators, where they now help recruit and train new missionaries to be effective when they enter the mission field. Archie also helps explore new mission opportunities and strategies among unreached people groups.