Philip & Donna Vick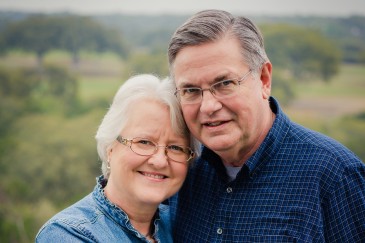 Philip & Donna Vick
My wife Donna and I were raised in Christian homes, my father was a minister and her father was an elder. We were profoundly impacted by our parents love for God and how they served others. I was moved to dedicate my life to Christ at a young age after hearing a sermon on how much God gave as He died on the cross for me. I decided that if He was willing to do that, I should be willing to accept him as my Savior and demonstrate my love through baptism. It was a simple faith then but I have pursued a greater understanding of Him throughout the years. I have always served the Lord and I am learning more every day.
One of our favorite scriptures is Philippians 2:1-5
"If you have any encouragement from being united with Christ, if any comfort from his love, if any fellowship with the Spirit, if any tenderness and compassion, then make my joy complete by being like-minded, having the same love, being one in spirit and purpose. Do nothing out of selfish ambition or vain conceit, but in humility consider others better than yourselves. Each of you should look not only to your own interests, but also to the interests of others. Your attitude should be the same as that of Christ Jesus."
With humble hearts we serve. We have been at Oak Hills Church since 1989 and our passion for serving God's people is a high priority. Our passion in our leadership at Oak Hills Church has been in the praise and worship ministry and in helping marriages grow stronger. We have also served as Prayer Ministers during the worship services and other times of prayer. We have also served together on many short-term missions.
I met Donna at church late in my high school years and we were married after we both graduated. Our three adult children are faithfully serving the Lord. Our oldest daughter is married and we have three beautiful grandchildren.
Contact Elder Philip Vick:  elders2@oakhillschurch.com