Jon & Tara Allman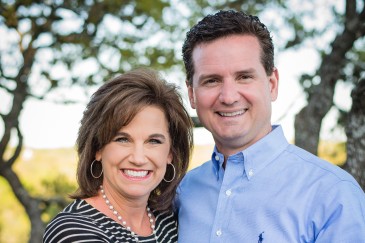 Jon & Tara Allman
Ephesians 2:8-9; For by grace you have been saved through faith and that not of yours selves, it Is the gift of God; not as a result of works, that no one should boast
Growing up in a Christian home I was always in church. I participated in youth programs,
Sunday school and prayed regularly, but I relied on church leaders to define my faith instead of personally seeking the truths of the Bible. I understood the practice of "church", but I hadn't discovered the personal relationship Christ desired. Ultimately, I lacked an appreciation for the depth of grace God had been giving me.
I did not attend church much during my early years in college. I had a longing in my heart for God, but was reluctant to be fully open and accept Him. It was during my junior year that I met a godly woman and I began seriously pursuing God's call. I am grateful that Christ was always there waiting patiently for me to turn to Him.
Shortly after graduating from college in 1987, Tara and I married and we began life in the Air Force. We joined a local church where I followed Christ in baptism. Following pilot training we spent a short period in San Antonio for Instructor Pilot training and then returned to Enid, Oklahoma for four years. During this time, God put a mentor in my life who encouraged me to search the Scripture and share what I was learning with others as a Sunday school teacher. Over the past 20 years and several Air Force assignments God used this ministry in our lives.
Looking back now, God used those early college years and an amazing godly young lady to encourage me to dig deeper. I am amazed as I reflect back over the years of how many opportunities God has provided for sharing His truth with others. We are blessed.
Contact Elders:  elders2@oakhillschurch.com