Jon & Joanna Anderson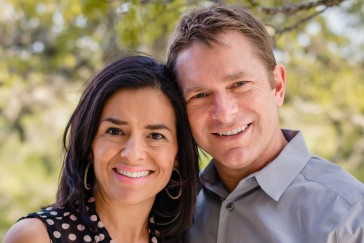 Jon & Joanna Anderson
A passage that resonates well with me is in Jeremiah where God is saying to the Israelites that he has great plans for them. I remember several instances, growing up, where I would get in trouble and a teacher would say something about expecting more of me because I was the son of wonderful parents. The moments that stuck with me most were when there was mixture of loving confrontation and graceful expectation of growth. I have noticed this as a big way that God works on me and pursues me … even today He puts people into my life that lovingly confront me.
I am grateful for the parents He gave me. I greatly respect and admire them for how they showed me to love God and others. Their marriage has been a partnership for bringing the hope of Jesus to the world. One of the biggest reasons I believe in the message of the Gospel Is because they lived out that message rather than just preaching it as a dogma.
God has done the same through a few school teachers who found ways to pull alongside my mischievous ways and steer me toward positive endeavors. He has also shown me how to live for Him through employers who have taken my classic case of "responsibility-avoider" and mentored me into positions of leadership. He has done it through brothers and sisters in Christ who know me well enough to see how focused I am on myself but still treat me like they believe I have some notable amount of "Servant DNA". And then there are my children who have witnessed so many of my flaws and weaknesses but still manage to make me feel as though they think I am the best dad in the world when in reality it is God in me.
My wife, Joanna, is probably the biggest influence that pulled me toward a deeper relationship with God. Through her God showed me he cares deeply about me and has a plan for me to carry out. Through 24 years of marriage she has continually invested her energy into reminding me that God is using me and he sees something that is worth redeeming when he looks at me.
Contact Elder Jon Anderson:  elders2@oakhillschurch.com